Prince William SPCA sponsors a "Friends of the Shelter" program. Our support helps improve the lives of shelter animals by providing much needed items like microchips, lab equipment, rabies vaccines, and supplies. Our volunteers take photos for Petfinder, host adoption events, design social media campaigns, manage the P.A.W. Express Mobile Adoption Van and promote advocacy for the shelters. These efforts help to alleviate overcrowding and lower euthanasia rates. Our volunteers were instrumental in advocating for a new animal shelter in Prince William County. For three years, we researched the project, informed the public about the need for a new shelter and educated local leaders about the issue. In September 2017, funding was approved for a new shelter, which will benefit thousands of shelter pets over many decades.
The P.A.W. Express is Prince William SPCA's 26' mobile adoption van, which was purchased with a $154,565 Petco Foundation grant. The van is custom made with roll doors that allow the animals to be viewed from the outside. Adopters can meet the pets in the van when it travels to community events. It is the only one if its kind in the community and helps to showcase adoptable animals outside of the shelter environment. The van transports animals exclusively from the Prince William County Animal Shelter.
Note: Prince William SPCA facilitates adoptions but we are not an animal shelter and cannot take in any pets needing a new home. If you have a pet that you wish to give up, please contact a rescue organization or one of the animal shelters below.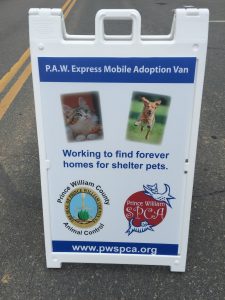 Prince William County Animal Shelter, 14807 Bristow Road, Manassas, VA 20112
703.792.6465
animalshelter@pwcgov.org
Shelter's Website
Hours of Operation:
• Tuesday – Friday: 11 a.m. – 5 p.m. 
• Saturday: 10 a.m. – 4 p.m.
• Sunday: 12 – 4 p.m.
• Monday and Holidays: Closed
Manassas City Animal Adoption Center
10039 Dean Drive, Manassas, VA 20110
703.257.2420
animalshelter@ci.manassas.va.us
Shelter's Website
Hours of Operation:
• Monday, Tuesday, Thursday and Friday: 10 a.m. – 1 p.m.; 4-6 p.m.
• Wednesday: 5 – 7 p.m.
• Saturday: 10 a.m. – 1 p.m.
• Sunday and Holidays: Closed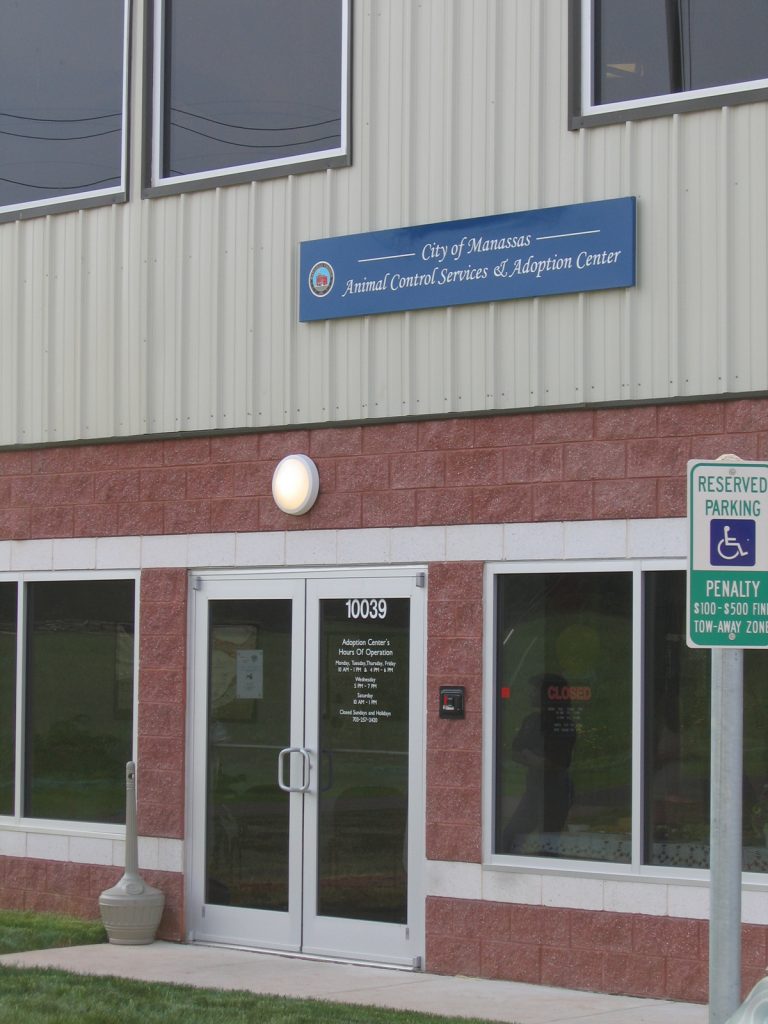 We have a lot of resources to review