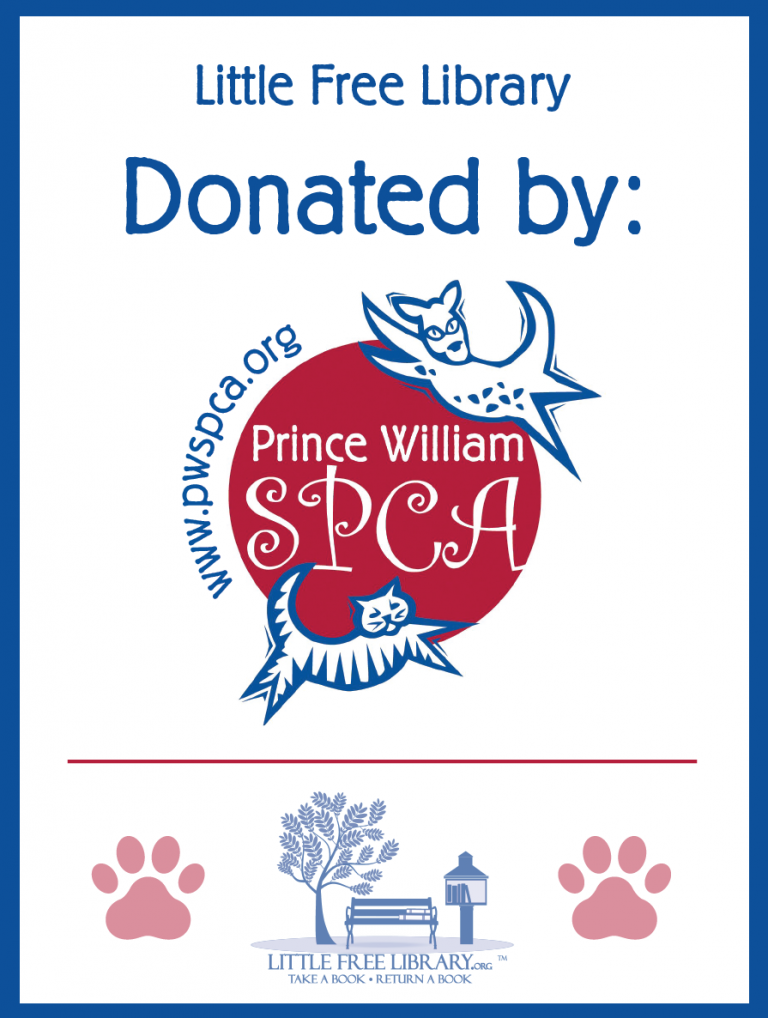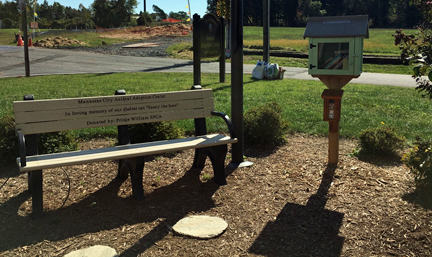 Prince William SPCA is the steward of 21 Little Free Libraries throughout Prince William County and Manassas City. The libraries offer a direct way to provide humane education into the community. Books about animals teach children empathy, which can go a long way in battling so many challenges the students face every day. Children who care about animals will also care about their fellow classmates, adults and other people in the community. Anything Prince William SPCA can do to foster this compassion is a win-win for the children and society as a whole. Little Libraries are places where Prince William SPCA can share great animal books with young people and have them available 24/7. Visit one of our 22 libraries today!
How To Use the Libraries: Stop by any time to take or donate books. There is no charge to use the libraries. Donations can be for any genre and age (though we do love animal books!).1
Animal Shelter Little Free Library
Prince William SPCA and Girl Scout Troop 1917 installed two new Little Free Libraries. The Junior Troop from Lake Ridge, VA, had an idea to sponsor the libraries to earn their Bronze Award the highest honor a Girl Scout Junior can achieve. The girls love animals and wanted to share that passion through the libraries and animal-themed books. They decided there was no better place to have the libraries than at the Prince William County Animal Shelter (now closed) and the Manassas City Animal Adoption Center. To help with the cost of the $1,500 project, the troop partnered with Prince William SPCA. The libraries were installed in late August 2016, and are open for business. Visitors are encouraged to take an animal book home or leave an unwanted book there to share with others. The library also features an informational brochure box, and a dog leash hook to keep Fido safe while visitors browse.
Manassas City Animal Adoption Center, 10039 Dean Drive, Manassas, VA 20110
Prince William County Animal Shelter (PERMANENTLY CLOSED–please use the Library at Benton Middle School 5 min away)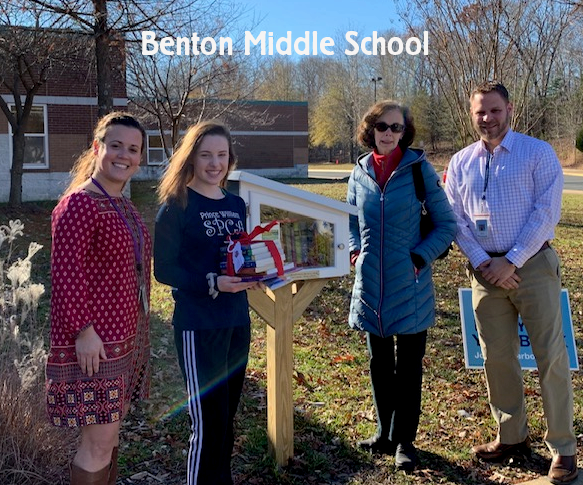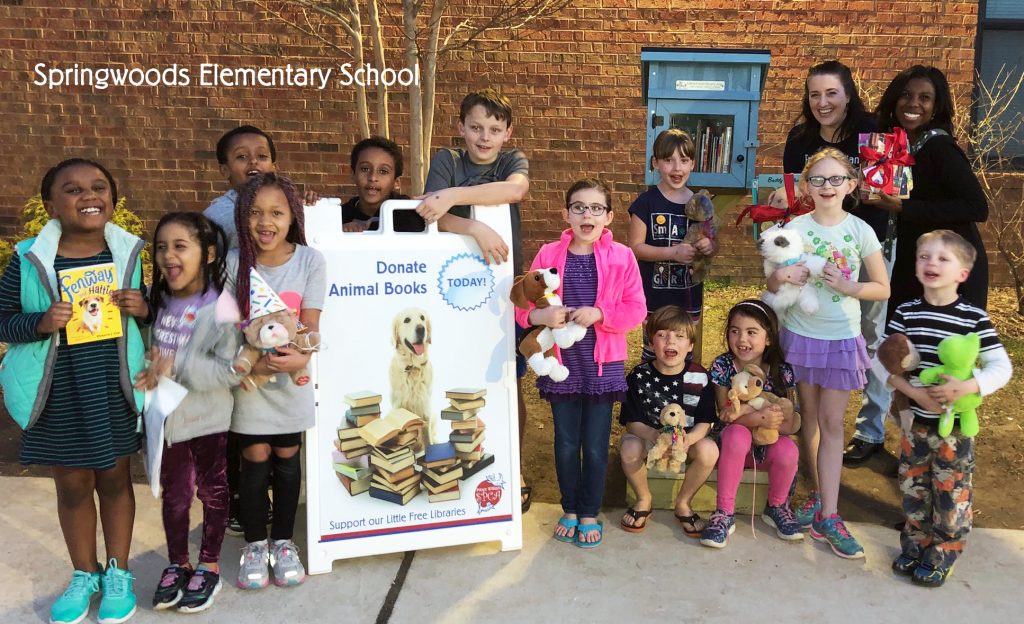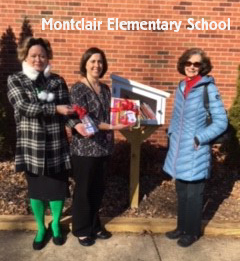 Visit our Little Free Libraries at local schools!
Twenty Prince William County Schools have received Little Free Libraries thanks to a $3,495 grant from Prince William SPCA. Special thanks goes out to John Dolan, a teacher at Beville Middle School, for facilitating this project. His students received the library kits and constructed them over the 2017-18 school year.
Please visit the following schools that received a Little Free Library sponsored by the Prince William SPCA:
Antietam ES: 12000 Antietam Road, Woodbridge, VA 22192
Bennett ES: 8800 Old Dominion Dr, Manassas, VA 20110
Benton MS: 7411 Hoadly Rd, Manassas, VA 20112
Coles ES: 7405 Hoadly Rd, Manassas, VA 20112
Covington Harper ES: 2500 River Heritage Blvd., Dumfries, VA 22026
Ellis ES: 10400 Kim Graham Lane, Manassas, VA 20109
Glenkirk ES: 8584 Sedge Wren Dr, Gainesville, VA 20155
Henderson ES: 799 Waterway Dr, Dumfries, VA 22025
Lake Ridge ES: 11970 Hedges Run Dr, Woodbridge, VA 22192
Loch Lomond ES: 7900 Augusta Rd, Manassas, VA 20111
Marshall ES: 12505 Kahns Rd, Manassas, VA 20112
Montclair ES: 920 Tallowwood Dr, Dumfries, VA 22025
Mullen ES: 8000 Rodes Dr, Manassas, VA 20109
Penn ES: 12980 Queen Chapel Rd, Woodbridge, VA 22193
Rockledge ES: 2300 Mariner Ln, Woodbridge, VA 22192
Rosa Parks ES: 13446 Princedale Drive, Woodbridge, VA 22193
Sinclair ES: 7801 Garner Dr, Manassas, VA 20109
Springwoods ES: 3815 Marquis Pl, Woodbridge, VA 22192
West Gate ES: 8031 Urbanna Rd, Manassas, VA 20109
Westridge ES: 12400 Knightsbridge Dr, Woodbridge, VA 22192