Helping animals through scouting projects
Youth volunteers are very important to our community. We can make a double impact when working with scouts on Take Action Projects, badges, patches, Awards (Eagle Scout, Bronze/Silver/Gold, etc.).
Looking for High Award Ideas? Here are a few ideas:
Spay/Neuter Awareness 
Cruelty: No animals in hot cars
Video program on pet issues (new pet, spay/neuter, cruelty, laws, poisonous plants and food)
Pesticide impact on your pets 
Meals-on-wheels pet food program
Pet Safety
Living with Wildlife
Pet Adoption Promotions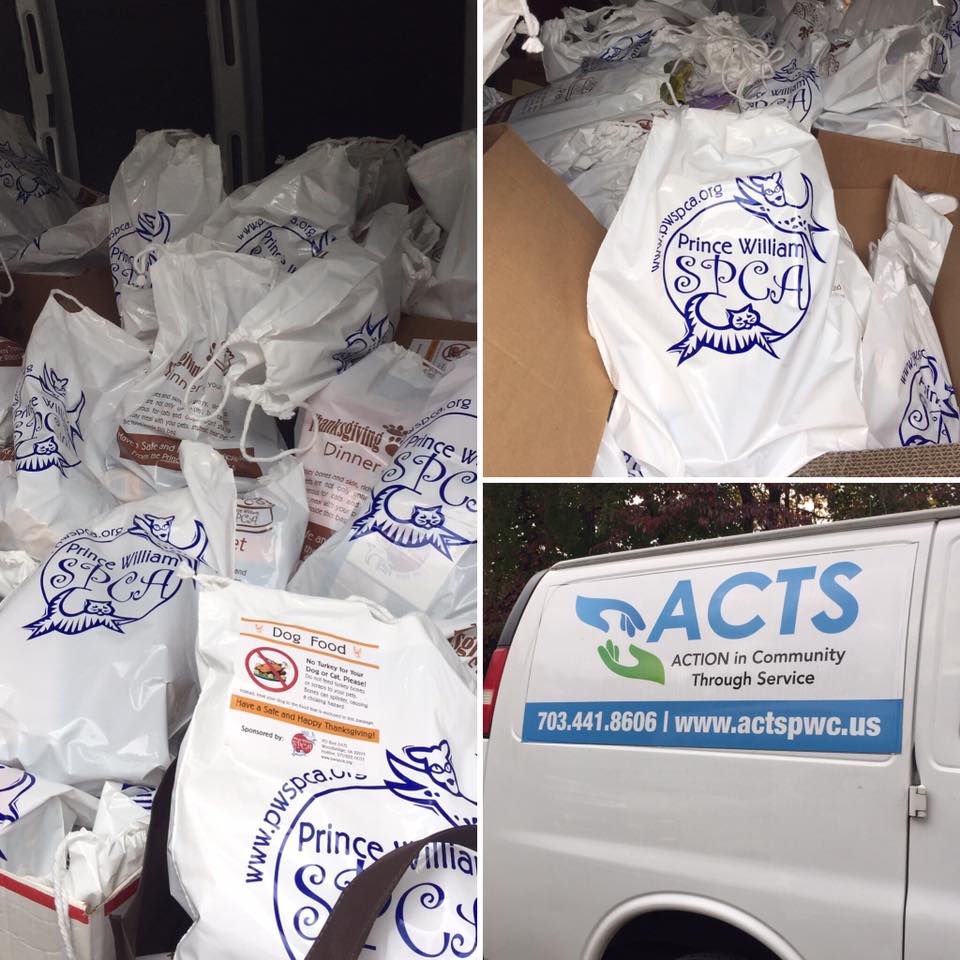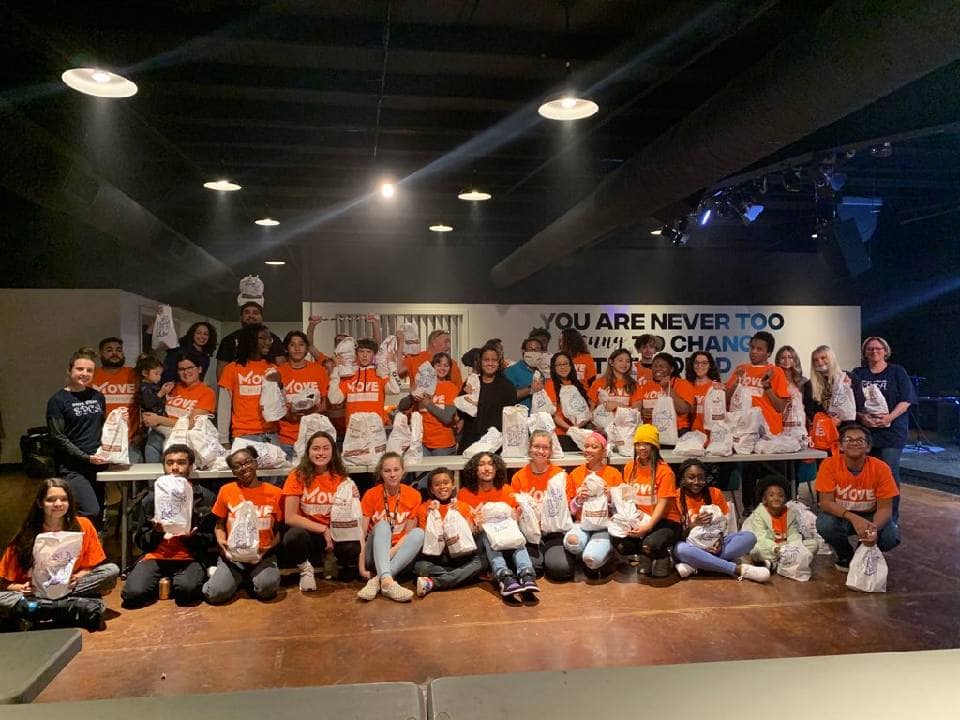 Operation Turkey Pet Food Drive (September-November): Every October, Prince William SPCA hosts a pet food donation drive to help Action in Community Through Service (ACTS) Operation Turkey. Throughout the month, we collect hundreds of pounds of pet food that is then bagged up and presented to ACTS for their program. The food not only helps families in need but it also helps to educate the community about the importance of not feeding "people food" to pets. Prince William SPCA is looking for teen volunteers and their advisors to help in managing the program. Interested in helping? Contact us today.
It's Your Story Tell It!: Three Cheers for Animals Girl Scout Daisy Journey
This turnkey program encourages Daisies to learn about and help animals in their homes and in the community. We recognize that girls in kindergarten and first grade are very compassionate animal lovers. This program is designed to be easy for the leaders to incorporate into the Daisy year and also be fun and educational for the girls. This journey focuses on companion animals, which we know are very important to Daisy Girl Scouts. By completing the lessons in this program, your girls will earn their Journey award and other optional patches. To receive the information on the program, contact us here.
Helping animals through scouting projects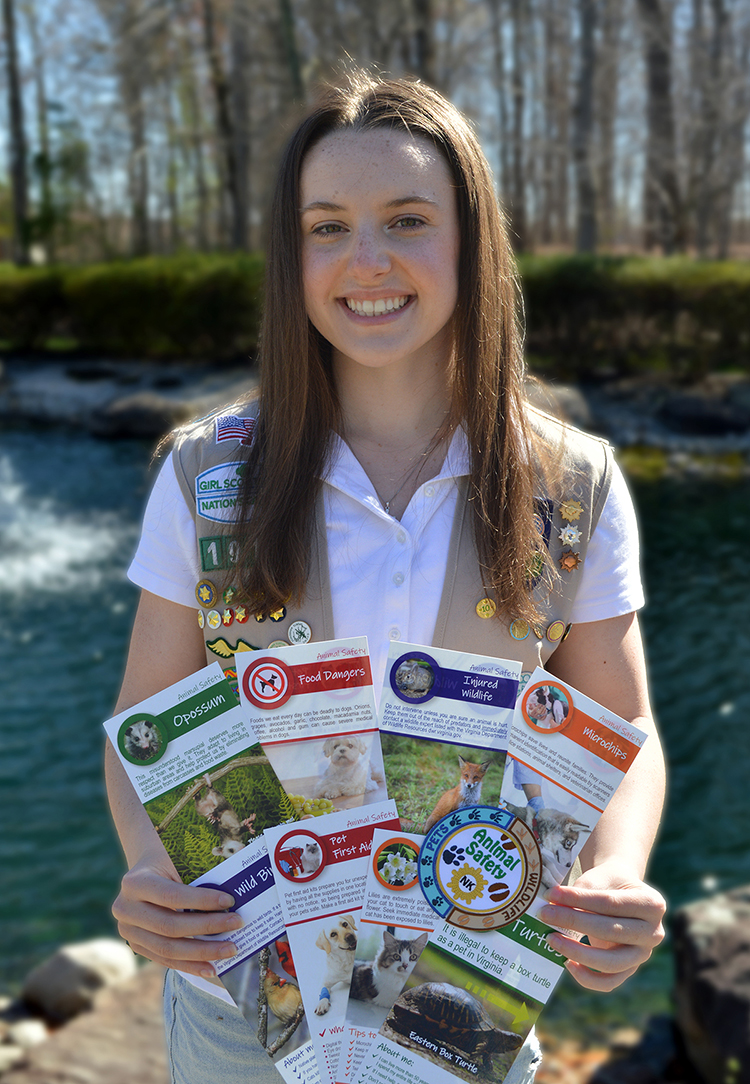 Gold Award Scout Develops Animal Safety Program for the Prince William SPCA
Thanks to Ambassador Girl Scout Natalie, the Prince William SPCA now has a new animal safety program. For her Gold Award project, she developed the program to help "open eyes to animal safety." There is a series of pet and wildlife brochures that help educate the public on animal safety. She also led 4 in-person workshops for 70 scouts and students at the Boys and Girls Club. Her custom designed scout patch and instructions are now available to any scout (see info on this page). Patches are complimentary while supplies last. Finally, she developed a teaching tool for elementary school classrooms. We are excited about this program and know that it will help keep more pets and wildlife safe. Thanks, Natalie! Learn more here…
We hope this inspires you to go for your Gold Award and do an animal project!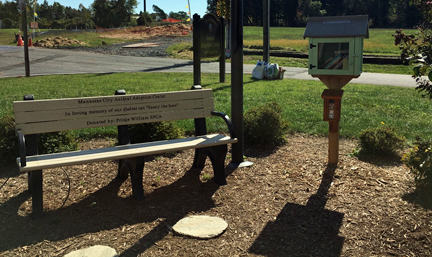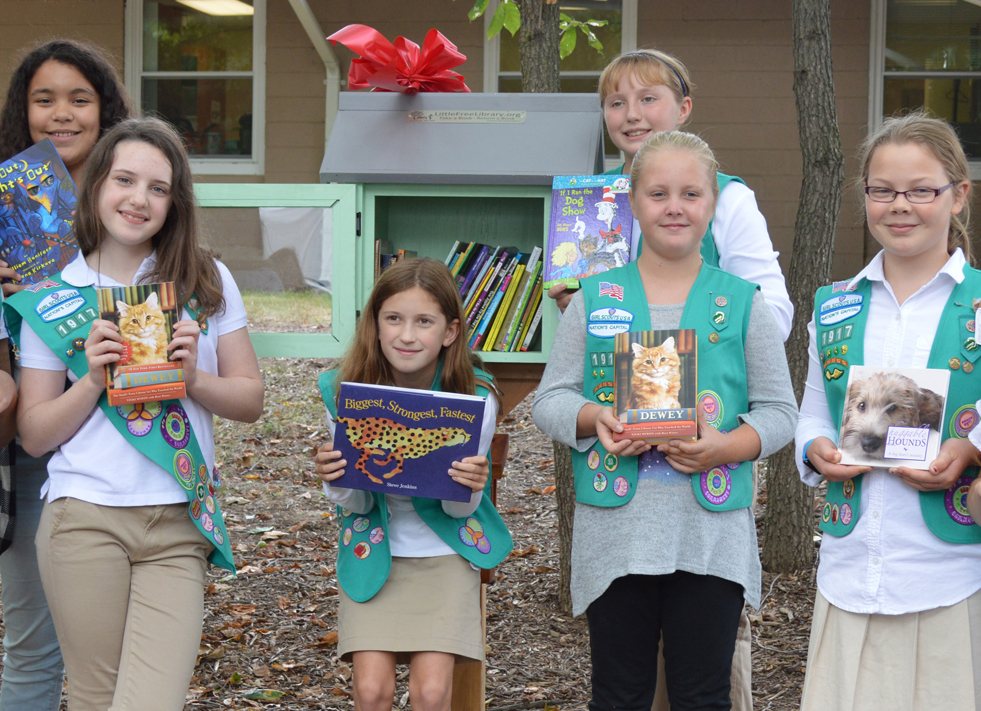 Bronze Award Project: Prince William SPCA partnered with Girl Scout Troop 1917 to construct two Little Free Libraries, one at each of the local animal shelter. The Junior Troop from Lake Ridge, VA, had an idea to sponsor the libraries to earn their Bronze Award, the highest honor a Girl Scout Junior can achieve. The girls love animals and wanted to share that passion through the libraries and animal-themed books. They decided there was no better place to have the libraries than at Prince William County Animal Shelter (library is no longer at shelter) and the Manassas City Animal Adoption Center (10039 Dean Drive, Manassas, VA 20110). To help with the cost of the $1,500 project, the troop partnered with Prince William SPCA. The libraries are open for business. Visitors are encouraged to take an animal book home or leave an unwanted book there to share with others. The library also features an informational brochure box, and a dog leash hook to keep Fido safe while visitors browse.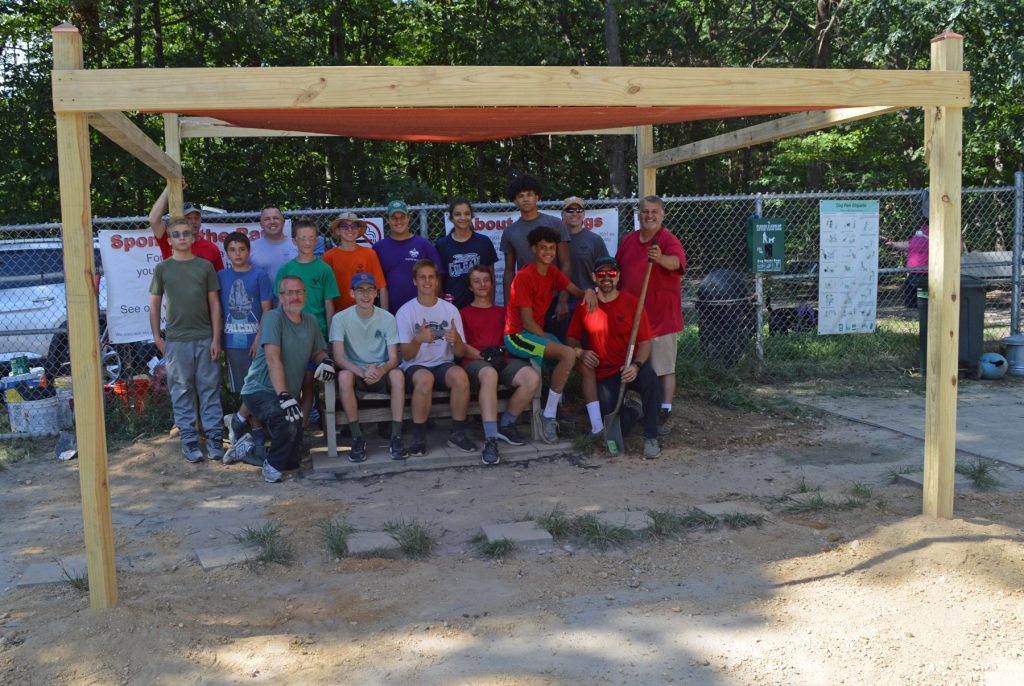 Eagle Scout Project: Nathan C. completed his Eagle Scout project at K-9 Gunner Memorial Dog Park. The Prince William SPCA sponsored $884.92 through our Pawsitive Impact Program. Nathan installed a new agility course for the dogs and a shade structure to keep everyone cool in the summer.  Check out the project by visiting the dog park at: 13000 Minnieville Road, Woodbridge.
Are you a scout who wants to help animals in our community, contact us today to discuss funding and ideas. Have an idea that you need funded, apply for a Pawsitive Impact Grant today! More details below.
Pawsitive Impact Program 
Prince William SPCA sponsors a program that aligns our mission with the work of creative young individuals seeking to make a difference in the lives of companion animals. The "Pawsitive" Impact Program provides resources and funding for student-led, student-run proposals that will make a positive social change for animals in our community. The program is open to K-12 youth working either in a group or as individuals. Focus will be on companion animal projects. The funding aims to support projects as part of service awards for Boy Scouts, Girl Scouts, 4-H groups, Honor Societies, etc. Boy Scouts and Girl Scouts earning the highest awards in their organizations are encouraged to apply. Winning projects should make a substantial impact on companion animals in the community. Applications are reviewed on a rolling basis by a committee appointed by Prince William SPCA. Funding is limited and not all proposals will receive financial support. Sign up here.