Celebrating 17 Years of Supporting the Community!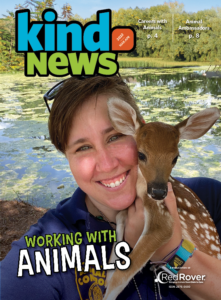 Prince William SPCA sponsors 13,000 gift subscriptions of the magazine Kind News for local elementary school classrooms. The publication encourages good character with an emphasis
Read More »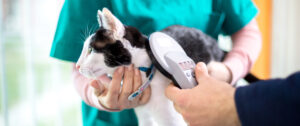 We are thrilled to be back out in the community providing low-cost companion animal care, particularly during these difficult economic times. We encourage everyone to
Read More »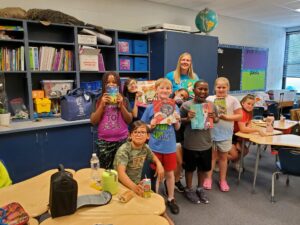 Congratulations Ms. Moss and her 3rd grade class (pictured) at Henderson Elementary School for being selected for an end of year party. Ms. Moss registered
Read More »
Our goal is to end the euthanasia of adoptable cats and dogs by promoting and supporting programs that have a positive effect on companion animals.  We: 
Increase animal adoption and rehoming of homeless and domesticated pets by promoting pet health and animal welfare services that encourage responsible pet care and guardianship for our youth, adults, and families.
Engage the community through use of technology and social media platforms to increase involvement and support on improving and protecting the lives of animals.
Champion humane education and cruelty prevention of both domestic and wild animals through community outreach.
Foster business and local partnerships that provide financial support and veterinary care to aid the medical needs of sick and injured animals and fundraising for other unmet needs of the Friends of the Shelter Program.